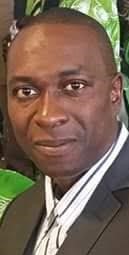 The rise of the Third Reich in 1923 Germany, the official proclamation of the Fascist state in January of 1925, the occupation of South East and South West Asia by imperial Japan, Stevens's declaration of a One Party state in 1978 became possible because these men passionately believed that there was no morality in politics. The toxic mix of resignation, incompetence and in Dr. Mannah's own words, the embracing of political immortality could be the undoing of the fabric of our region.

The minority echoes we now hear inarticulately rambling support for the dismemberment of this region, share a common characteristic of infancy and inexperience in the engagement and participation of SLPPNA politics. The resolved masses, whose moral convictions have carried this region through the years, remain steadfast in their belief that governments exist to uphold the tenets of political morality.
I encourage all to contemplate this inquiry as to whether the advancement of a people is ever possible where those in authority hold no affinity to the morality of justice and truth. Where those in power selectively dispense illegal and illogical directives.
What sort of society can we bequeath subsequent generations where the morality of the ideals of truth evaporates only to be replaced by the self-interest of the few?
The entanglement of Bah, Mannah, and Harding, which most believe is a toxic mix of a fatal political alliance may have temporarily plunged this region in a short term quagmire, but the resilience, the justness and the convictions of the moral majority remain the rising sun in the narrative of this moment.
I would have hoped that the many who have canceled their original plans for Atlanta in protest to the actions of Harding, Bah and Mannah might have made the trip anyway.
Yet we know that even in your absence, you still believe there is the morality of politics.
Emmanuel G. Allie
SLPPNA