AN OPEN LETTER TO RETIRED BRIGADIER-GENERAL JULIUS MAADA BIO
Publisher's Comment:  Alpha Timbo's name has been swirling in Social Media circles immediately after the flagbearer elections.  People are rooting for him for the Running Mate position to Maada Bio.  Social Media is debating the following letter from one avid supporter of Timbo.  We are bringing you the most thoughtful opinions that we can lay hands on in the social media.
Dear Brigadier-General (Retired),
After a lot of contemplation and careful consideration, in my capacity as a Patron member of the Grand Old Party, the Sierra Leone People's Party, and Secretary General of one of its vibrant North American chapters based in Houston, Texas, I hereby tender in this open letter to you, contents of which I ask your kindness to consider as you make that important decision of choosing your running mate for the slated March 7, 2018 Presidential election in Sierra Leone.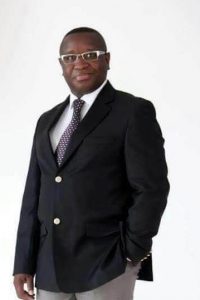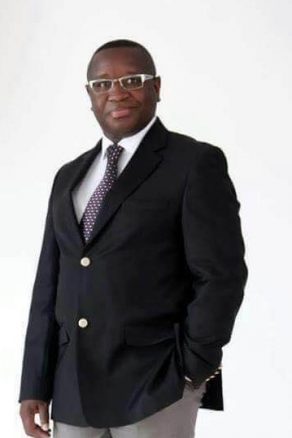 I submit this letter to you, considering the fact that this will be the second time you will be privileged to make an important decision that will impact the lives of millions of Sierra Leoneans who believe in, and stand with the Sierra Leone People's Party whenever the party participates in electioneering processes in Sierra Leone. Your decision will have a significant impact on their lives – either for the better or the worse. And so, many of us do agree with your moment of silence on the issue of presidential running mate since your election as the party's presidential candidate for the 2018 elections. We do agree with you believing that you are putting a very serious thought into the decision you will end up making; and by extension, taking a very telescopic look at the individuals who have so far presented themselves to you, or whom you might be thinking about to run with you in the slated elections. I am pretty convinced beyond doubts that you are taking a hard look at the individuals' records as people; looking at their contributions to the party – especially after the party lost power to the All People's Congress (APC) in 2007, their participation in the party's activities – such as conventions, meetings, etc., and their connections with the grass root voters of the country, and especially in the northwestern axis of the country where the Sierra Leone People's Party needs to make more inroads in order to clinch the presidency.
Brigadier-General sir, per the constitution of the Sierra Leone People's Party, the presidential candidate, duly elected, uses his/her prerogative to choose any member of the party as his/her running mate. While the according of that prerogative seems very simple and casual, it carries a very heavy load of meaning, and plays a significant role in deciding the future of the party, and on millions of its members, supporters and sympathizers. In your case, I repeat sir, this will be your second shot at the opportunity. Of course, the framers of our constitution, at the time they were writing the party's constitution understood that, in order that the president does his/her work effectively and efficiently, that he/she must be very comfortable with whom he/she chooses as his/her presidential running mate during electioneering period preceding their election into the office of President. Henceforth, understanding the premise you will base your decision on, you must also remember that the decision will be your very first leadership test. It is my hope and assurance therefore that when you finally decide on who you will be choosing as your running mate, that your decision will not be influenced by sentiments, emotions, trivial and unconnected personal relationships, miscalculations, poor analyses of the individuals, and poor judgment on your part. Rather, that, your decision will be another display of your patriotism – country and party before self – which is what the people of Sierra Leone are appreciating you for by their show of massive support throughout the country.
Brigadier-General sir, per the constitution of the Sierra Leone People's Party, the presidential candidate makes this all-important decision in consultation with the party's administrative leadership. Using your most frequently used word, "arrogate", you cannot arrogate that decision all by yourself as that may be detrimental and counterproductive. The party can indeed not afford a repeat of 2012. And being elected to serve the Sierra Leone People's Party, the administrative leadership and other leaders of the party understand that any critical advice they give you on this matter must be done in consultation with the internal structures of the party – including the diaspora branches – because, we are all in this together. Their advice to you on this matter must be free from sentiments, emotions, biasness, favoritism, miscalculations and callousness. The entire country is jittery – just contemplating on that decision you will make. Some of us are being contacted frequently on whether we have any iota of idea about who you will choose as your presidential running mate. So the decision is very important.
Brigadier-General, it is an open secret that some names have been floated around for the position under discussion,
and I want to use this moment to talk to you about one of them – Alpha Timbo. I am not sure how comfortable you are with Alpha Timbo, but many of us in the party are. We are comfortable with Alpha Timbo for several reasons: his simplistic approach to life; his grass root approach to politics; his understanding of the national issues; his devotion and loyalty to the Sierra Leone People's Party; his endless services to the party and country; and the voting blocs he potentially can bring along to the party. Of course, the Sierra Leone People's Party being a political party with the best human resources in Sierra Leone, surely makes it difficult for any member who is in your position to make a choice among highly qualified people – and that's why many of us are patient with you as you take your time to make that important decision. Exponentially articulating further on this issue though, I strongly believe that Alpha Timbo will be the best candidate for that position. After hearing about his name since the 1990s when he was Secretary General of the Sierra Leone Teachers Union, I was always curious to meet him and get to know him more. My curiosity was satisfied in 2010 when we met in Fullerton, California, at an SLPP North American convention where I heard him speak about his candidacy for flag bearer of the party. I made my decision to follow Alpha Timbo's leadership style and acumen from that day – and I have been with him since. When you look at the man and his mild-mannered posture, you may be convinced to downplay his abilities and capabilities, until you talk to him, or hear and/or see what he has done in public service. If I was in your shoes Brigadier-General, I will not scratch my head to choose Alpha Timbo because this man gets the job done. If one of the criteria you are using to vet the names in front of you is what they have done in the past in public service, I am pretty convinced that you must have chosen Alpha Timbo. First thing I noticed about Alpha Timbo is that he always takes up jobs in unpopular places, but then ends up turning things around for those places. He did it at the SLTU, Labor Congress, Petty Traders, SLFA, Ministry of Labor and Industrial Relations, SLPP Secretariat, etc. He always leaves positive trail of marks wherever he works. After working with him, I also noticed that this man has God involved in his daily life, in every decision that he makes in both private and public. And I am pretty convinced that you will be more comfortable with Alpha Timbo than any of the names we are hearing now. The last thing you need in your administration is a semblance of the Ernest Bai Koroma/Sam Soumana type of relationship with your Vice President. I foresee that happening with you and the other names. Remember that when you talk to Alpha to do anything, he hardly says NO especially when he is convinced that what you ask him to do falls within reasonable judgment, and within acceptable rules and regulations. You need someone who can deliver, who has been there for the party, and who has a clean record of delivering results.
On my final note Brigadier-General sir, I reiterate to you on the importance of the decision you will make about the running mate to you – that your decision will affect the lives of millions of Sierra Leoneans. Inasmuch as you have the prerogative to make that decision, it will be your first test of leadership, and a deciding factor for whether the Sierra Leone People's Party will go in the direction of retrogression or progression. Your choice must meet all the thresholds of success – it must be about someone who has the potential to make a serious dent into the APC northwestern votes. As many say, they know you will choose Alpha Timbo, please make the choice using the prerogative the constitution has accorded you. I pray for the Almighty God to guide you as you make that very important decision.
Yours in Democracy,
Phodei Ibrahim Sheriff
Patron, SLPP