President Bio Reassures Commitment to Human Capital Development at the Mandela Global Festival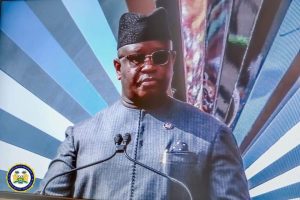 Johannesburg, South Africa, Sunday 2 December 2018 – His Excellency President Julius Maada Bio has reassured his government's commitment to human capital development while making a presentation at the Mandela 100 Global Citizen Festival in Johannesburg, South Africa.
This year's festival focused on human capital development. President Bio was invited as a special guest by World Bank President Jim Yong to join other world leaders to make the commitment to investing in human capital development.
President Bio said his government had placed priority on human capacity building as the basis for development. He said in the absence of quality education, it would be difficult to move the development process forward. He noted that without access to quality education, children would not have the right start to life.
The President also informed his colleague Heads of State that as part of his commitment to the provision of quality and accessible education for all Sierra Leoneans, his government had increased budgetary allocation to education to 21%, adding that the figures would get better in the years to come.
"I made these commitments as President because it is my responsibility to the citizens. By prioritising and investing in our children through quality teaching and learning inputs, my government is investing in human capital growth and empowering the youths to be the generation that will end poverty in our time," he said.
In another engagement, President Julius Maada Bio and team also met members of the Congressional Black Caucus, led by Congresswoman Barbra Lee and held fruitful discussions to explore possible areas of cooperation and engagement, especially on ways to leverage congressional and US investment in Sierra Leone.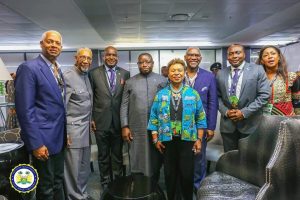 The Mandela 100 Global Citizen Festival is a historic stage for not only donor countries but also for African countries standing up for his hope for the future, making sure that Africa was standing up and getting its voice heard. This year's festival brought together its largest contingency of Heads of State, dignitaries, a group of the world's most talented artists and influencers, and thousands of global citizens to celebrate the centenary of Nelson Mandela.
For more enquiries:
State House Media and Communications Unit
+232 76 758764 / +232 88 269282