Paris, France, Wednesday 13 November 2019 – His Excellency President Dr. Julius Maada Bio has visited the Headquarters of Vivendi Group, an integrated content, media, and communications group, to discuss possibilities of promoting Sierra Leone's entertainment industry.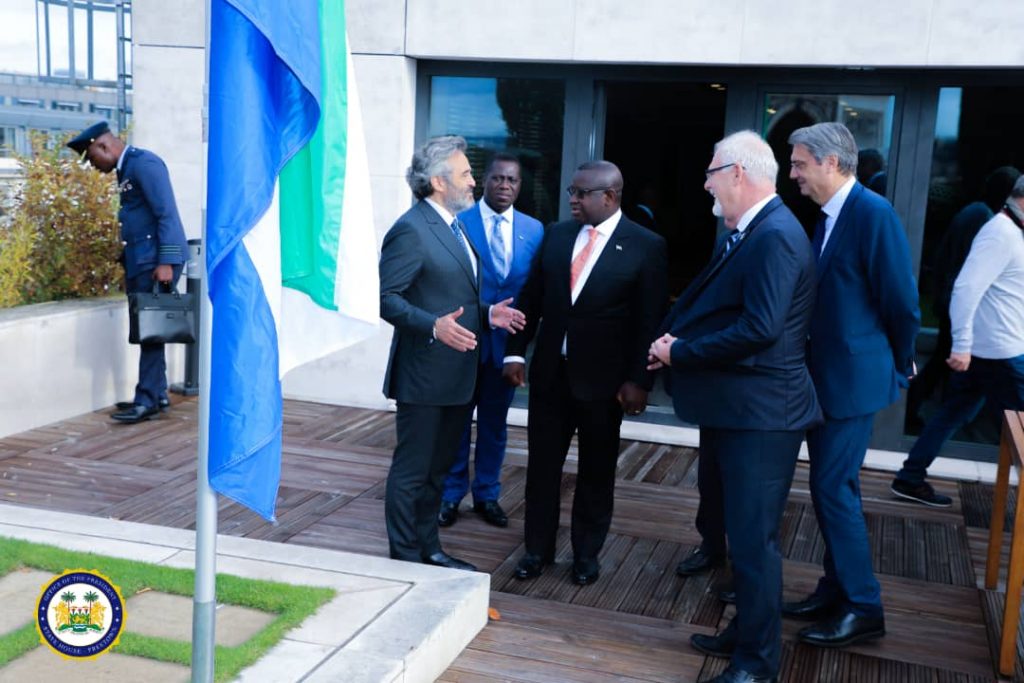 Chairman of Vivendi Village and Senior Executive Vice President of Communications, Simon Gillham, told the President about the CanalOlympia project which he described as the leading network of cinema and live performance venues in Africa.
He explained that because of the President's commitment, they had identified Sierra Leone for the construction of the first CanalOlympia project in an Anglophone country in West Africa. He added that the project would involve the construction of a movie theatre with a capacity of around 300 seats and an open-air stage with a capacity for around 5,000 people for concerts and other kinds of entertainment shows.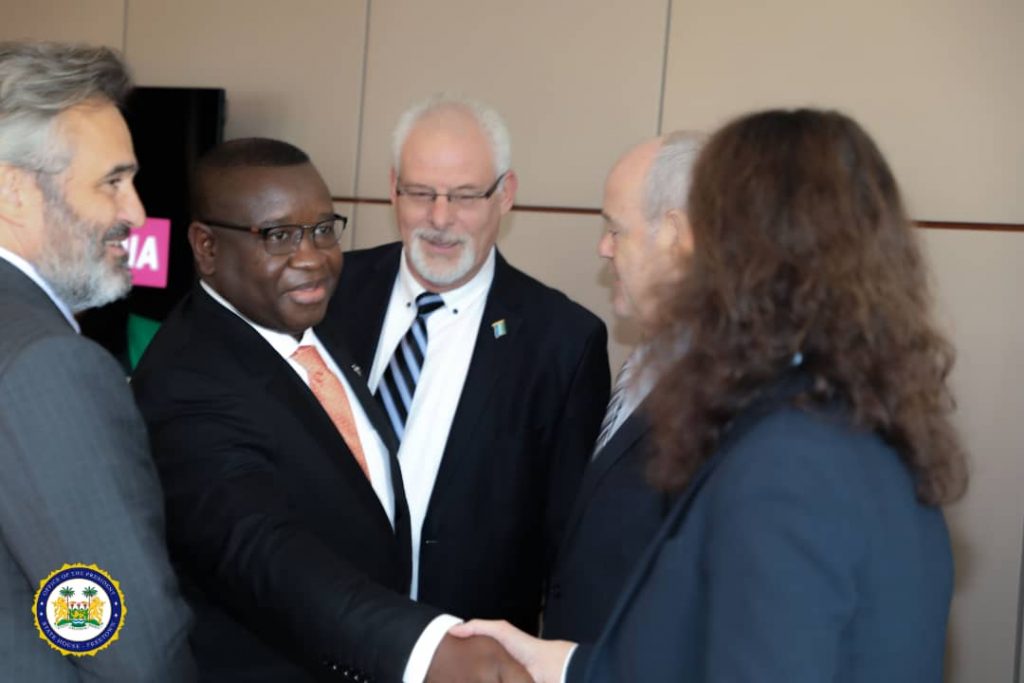 "CanalOlympia venues are fitted with the latest sound and projection, including 3D, technologies and use the energy provided by solar panels and batteries. This project will be done at no cost to government and it will create jobs for local people," Mr. Gillham said.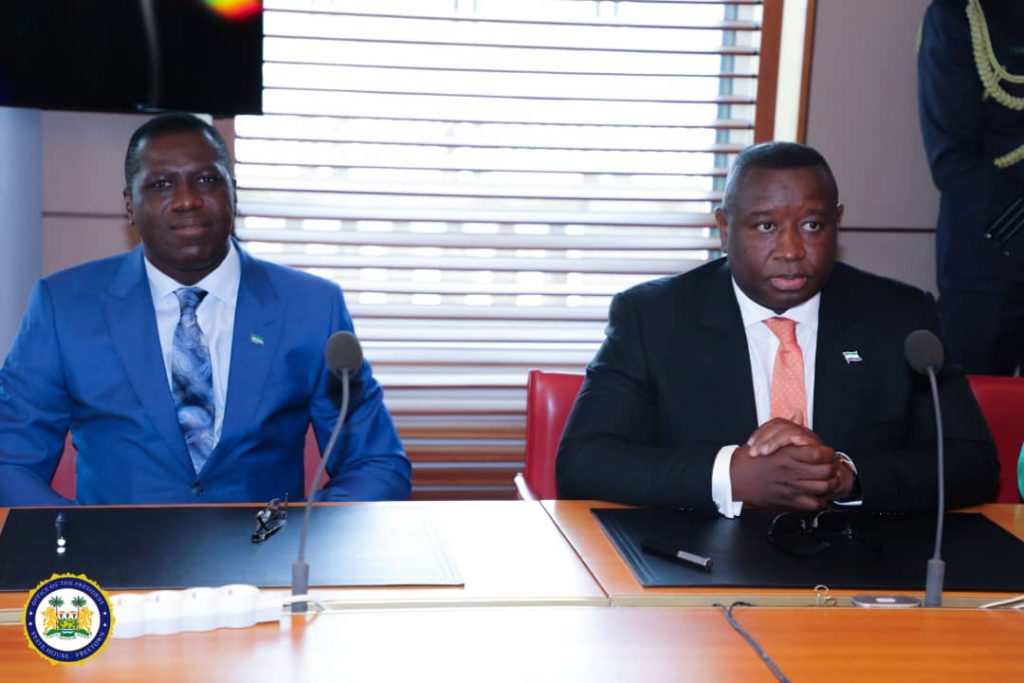 Responding, President Bio thanked Vivendi Group for identifying Sierra Leone to implement the CanalOlympia project as it would contribute to developing infrastructure for the entertainment industry. He said that the project should be used to identify talents and develop young people in the entertainment industry.
The President immediately encouraged his Minister of Tourism and Culture, Madam Memunatu Pratt, who was also part of his delegation, to ensure that all necessary documentation and support were provided upon their return for the implementation of the CanalOlympia project.
The CanalOlympia venues have already been opened in the following cities: Conakry (Guinea), Yaounde and Douala (Cameroon), Niamey (Niger), two in Ouagadougou (Burkina Faso), Dakar (Senegal), two in Lomé (Togo), Cotonou (Benin), Port-Gentil (Gabon), Brazzaville (Congo) and Antananarivo (Madagascar).
For More Enquiries:
State House Media and Communications Unit
+23276758764/+23288269282