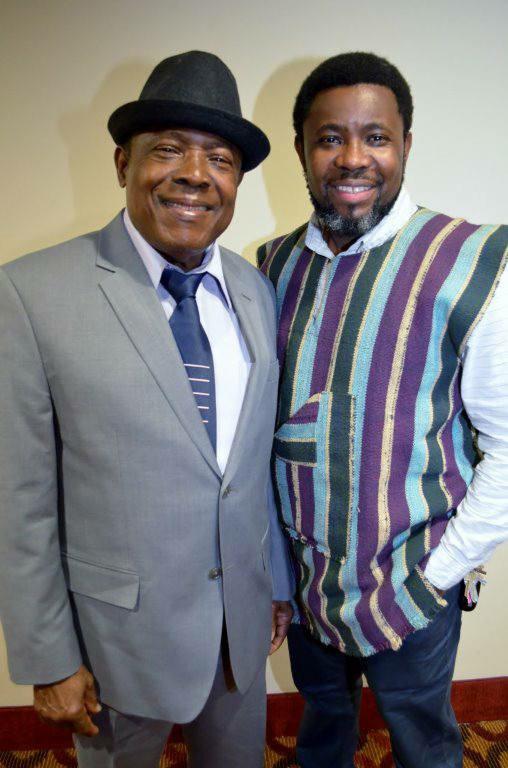 An icon in the person of Chief FRED BARYON of Indiana, IN has passed on January 26th, 2019 to be with our Lord and Savior Jesus Christ.
Many would call him FK Baryon. He was a long-standing member of Tegloma who made sure we were onboard the ideals of Tegloma while he was the chairman of Tegloma Indiana. From Chicago to Philadelphia, to Wisconsin and several states, FK Baryon will journey the roads tagging us along.
While living in Indiana, FK Baryon was the solid foundation that ensured (in tandem with other staunch party members like Jamiru) there was an SLPPNA Indiana. He served as Chairman of SLPPNA Indiana for over two years beginning 2007-2009.
FK Baryon was an intellectual, knowledgeable in vast aspects of learning. He provided solid advice and was a mentor in shaping our politics back them in 2007-2009. Every conversation held with Chief Baryon was fulfilling.
Amongst several checklists of things he wanted to do was going back home in Kailahun following retirement and cheer his people up, and help in doing the best he could to develop his community. Indeed, Chief Baryon went as predicted but needed to come back on medical grounds. With his beloved wife for over some 40 years together passing some three years ago, life was not going to be the same for our mentor, the elder statesmen, the Chief organizer and down to earth citizen.
Chief Baryon is living behind five successful children including Foday, Mohamed, Haji, Baindu and Amie, and of course several grandchildren and close family including Ansumana Jeigula or AJ and living in Indiana.
The children now have the baton will have to pursue the legacy of their dad. Thanksgiving for the Baryons was like a tradition where everyone would come and get a treat of tasty delicacies. Pa Baryon, others would call had his door open 24 / 7 to the community, angling every time to resolve problems and mitigate them well in advance.
As the Baryon family grief on such a dear loss, we commit the family into God's hands to grant them the faith and strength to soldier on.
Chief Baryon; you may be gone, but your legacy will ever blossom. Amen!
THE LORD GIVETH AND THE LORD TAKETH AWAY.
BLESSED BE IN THE NAME OF THE LORD.
Ladies and gentlemen,
It is with the greatest sadness today to inform you about the death of Mr. Fred Bayon. He passed away yesterday, January 26, 2019, at his residence 4646 North Kitley Avenue Indianapolis, IN 46226. The membership of OSLIN and the entire Sierra Leonean community in Indianapolis and its environs extend their sincere condolences to the bereaved family. May the Lord God help the bereaved family during these difficult times. May uncle Fred's soul rest in perfect peace. He leaves behind his children, Foday, Mohamed, Alhaji, Baindu, and Amie. Announcing funeral arrangements later.
You can reach some family members at the following numbers:
Foday – 317-874-8990
Mohamed – 765-609-7242
Baindu – 317-513-7984
Amie – 317-918-2371