President Bio shares his plans to improve facilities at the Nixon Memorial Hospital in Segbwema.
Segbwema Town, Njaluahun Chiefdom, Kailahun District, Friday 25 January 2019 – His Excellency President Julius Maada Bio has told Segbwema that his government has accepted to partner with the Methodist Church Sierra Leone to make the Nixon Memorial Methodist Hospital regain its former glory.
Welcoming the presidential entourage to the chiefdom in Kailahun District, Member of Parliament for constituency 008, Wuyata Bernadette Songa, said that the President's visit to Segbwema was a testament that God had answered the prayers of her people. She noted that they had always cried to past governments for the rehabilitation of the Nixon Memorial Methodist Hospital, where facilities had deteriorated especially after the war.
She said the Hospital used to offer proper services not only to the people of Njaluahun but also to patients coming in from other parts of the country. She pleaded with the government to revamp service delivery that would match up modern day healthcare systems.
"As an indigene of this town, I can vividly remember when people came from across the country and some were brought to the Nixon Memorial Methodist Hospital for medication. We want the government and the Methodist Church to partner so that the hospital could restart full operations.
Minister of Health and Sanitation, Dr Alpha Tejan Wurie, said they were delighted to be part of a government that had considered to not only rehabilitate the Nixon hospital but also help improve it to become the hospital that would match up with modern day hospitals.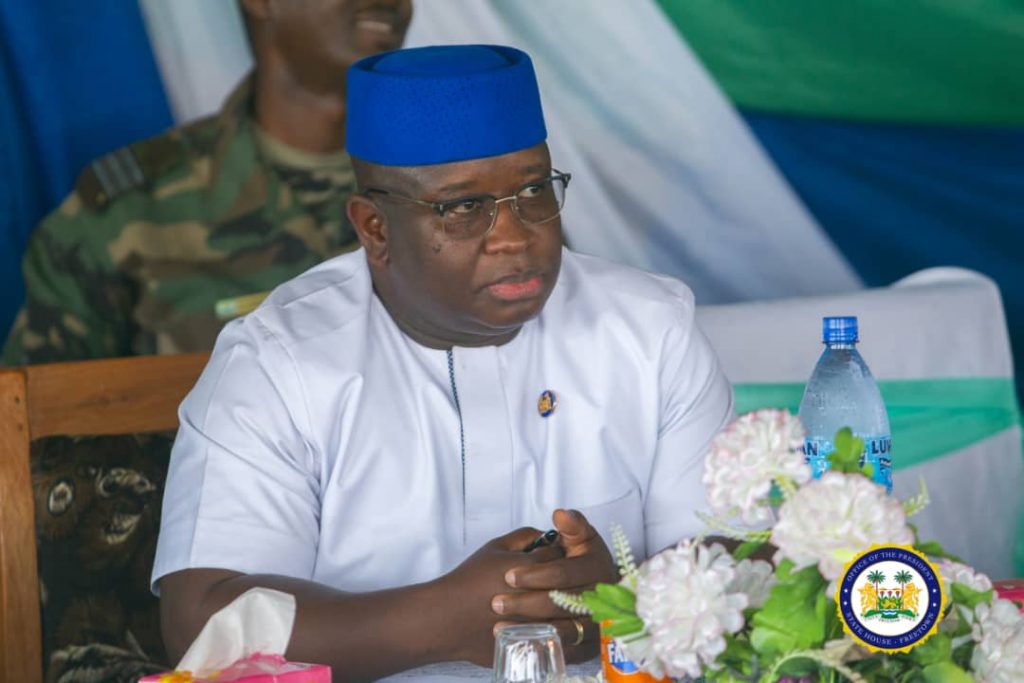 "Today is a happy day for Njaluahun people because Nixon Hospital is being reborn. Government has accepted to take 80% ownership of the hospital while Methodist Church Sierra Leone has 20%. Therefore, the hospital shall now be called Nixon Memorial Government Hospital and the rehabilitation programme will start this May 2019," Dr Wurie disclosed.
He further stated that his ministry was working to provide unique personal identification codes for health workers across the country who were qualified for enrolment, adding that from January 2019 government would begin to give allowances to health workers just to encourage them to work effectively and efficiently.
"Government, under the leadership of President Bio, has asked the Minister of Finance to improve the conditions of health workers in the country. Three separate allowances are going to be given to health workers effective this January. Biohazard, On Call and location allowances will be provided. This is to ensure that every nurse works comfortably whiles serving humanity," he noted.
On his path, President Julius Maada Bio expressed his thanks and appreciation to the people of Njaluahun Chiefdom for standing by him until he was democratically elected president.
He told the gathering that Nixon Hospital was among the legacies that Segbwema would always be proud of, because people used to travel from across the country to be treated at there.
"Nixon hospital is one of the greatest assets that Segbwema will not want to see rot away. At a tender age when I was at the Bo Government Secondary School, I was brought to Nixon Hospital for medication. This shows how powerful the hospital used to be. My government will restore the lost glory of the hospital, whereas people across the country will begin to come here for medications. The facelift will start this May coming," he assured.
President Bio also encouraged the people of Njaluahun Chiefdom to take good care of the Free Quality Education package that his government had provided for the transformation of the country.
For More Enquiries:
State House Media and Communications.
+23276758764/+23288269282.