FREETOWN, Judiciary of Sierra Leone, 28th August 2020: The Judiciary of Sierra Leone wishes to inform the general public that the 2020 Criminal Sessions of the High Court will commence in Kailahun, Pujehun and Port Loko on Monday, 31st August 2020 – 11th September 2020; Moyamba and Kabala towns from the 14th September 2020 – 19th September 2020 & 14th – 28th September 2020 respectively; followed by Mattru Jong, 21st – 26th September 2020 and Magburaka from 12th – 26th October 2020.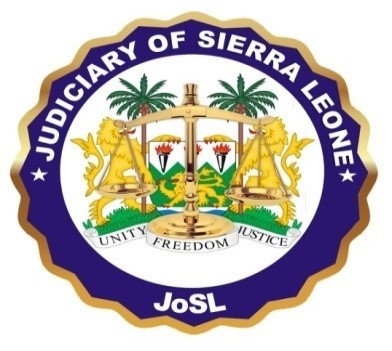 Since his appointment as Chief Justice of the Republic of Sierra Leone by His Excellency the President Dr. Julius Maada Bio, His Lordship, Justice Desmond Babatunde Edwards has ensured expeditious trials and effective access to justice for every citizen.
The Criminal Sessions of the High Court is fully funded by the Judiciary of Sierra Leone courtesy of the Government of Sierra Leone and geared to addressing overcrowding in correctional centres. It will be held in places where there are no sitting Judges.
"Bringing justice to the doorsteps of residents of respective localities is very fundamental to my leadership and the proposed Criminal Sessions of the High Court will create the opportunity for justice to be meted out in the respective localities within the shortest possible time," said Hon. Justice Desmond Babatunde Edwards.
This is the second time that Criminal Sessions of the High Court are being held outside the regular jurisdictions of Freetown, Bo, Kenema, Makeni, and Kono for this year in areas such as Kailahun, Pujehun, Moyamba, Mattru Jong, Port Loko and Kabala, the first being in February to March this year.
As part of this second round of Criminal Sessions of the High Court in the provinces, Tonkolili-Magburaka will be holding Sessions for the very first time like what happened with Mattru-Jong, Kabala, Pujehun, and Kailahun in February to March 2020.
For more information, contact the Head of Communications, Judiciary of Sierra Leone, on +23276 617548 or pro@judiciary.gov.sl
Media and Public Relations Department