JoSL, Freetown 17th/08/2020: The newly appointed Justice of the Court of Appeal, Justice Alhaji Momo-Jah Stevens has yesterday, at the newly established sexual offences Court in Freetown, sentenced one Alpha Fofanah to ten years imprisonment for sexually penetrating a 14-year-old pupil.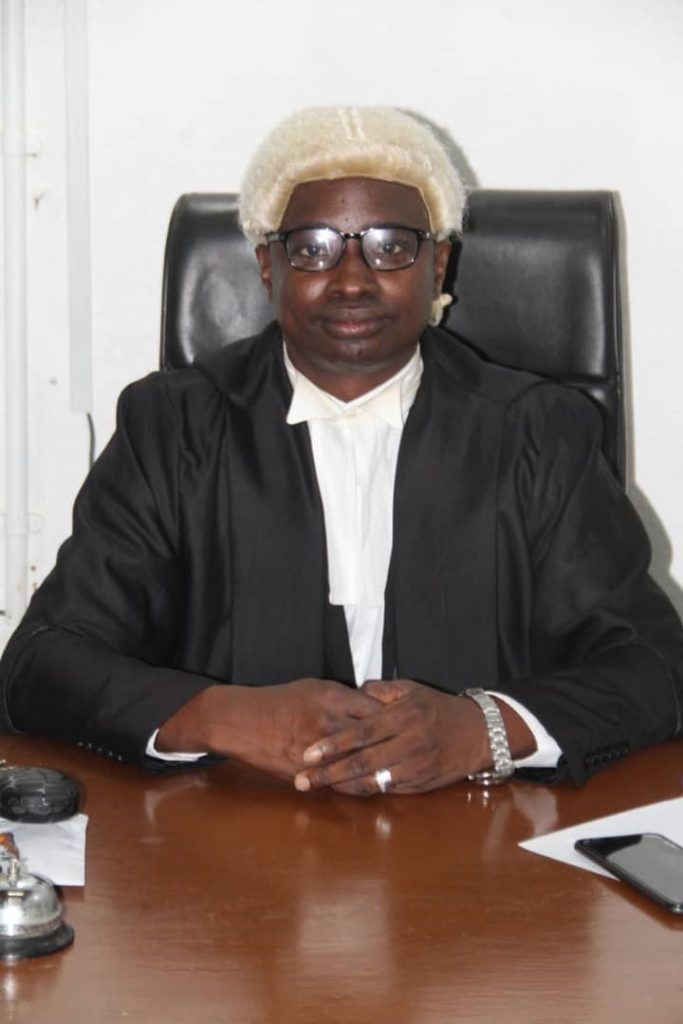 According to the statement of offence, the convict was accused of sexually penetrating a 14-year-old Massah Kanneh (not real name), a school pupil contrary to Section 19 of the Sexual Offences Act of 2012 as amended by Section 4 of the Sexual Offences Act, 2019 Act No. 8 of 2019. The particulars of offence stated that on an unknown date, between 7th May and 10th May 2020 in Freetown, the accused Alpha Fofanah engaged in an act of Sexual Penetration with a Child.
According to the medical report, the hymen was completely ruptured with offensive yellowish discharge from the vagina.
During the trial, the convict made a confessional statement, and the former witness who is female police produced and tendered in evidence the said confessional statement. The convict did not deny but affirmed that the victim was her lover, a 14-year-old-pupil. The law forbids any relationship with a minor, below 18years of age.
In his judgment, Justice Momo-Jah Stevens said, "In accordance with section 6 (ii) of the Sexual Offences Amendment Act No. 8 of 2019, and the accused being twenty-one years of age, he be sentenced to 10 years imprisonment."
The Judge said that the time already spent on remand be included in the counting.
In a similar development, Justice Komba Kamanda sentenced Saidu Bangura to 10years imprisonment for sexually penetrating an-8-year-old child. The Medical Report states that the convict inserted his penis into the victim's vagina and eventually ejaculated. The child thereafter started walking with legs apart.
Abdulai Kamara also sexually penetrated 11years old child in May 2018 in the East end of Freetown after her mother traveled out of the country and left her (the Child) to stay with her Aunt. The medical certificate revealed that the hymen was completely ruptured and there was scanty yellowish discharge from the vagina. The convict (Abdulai) was sentenced to 8 years imprisonment.
Musa Sheka Jabatie was also sentenced to 14 years imprisonment by Justice Komba Kamanda for sexually penetrating a child in Freetown. The 7 years old victim was in acute pain after being brutally penetrated by the convict, a 21-year-old.
By Judiciary Communications Unit