Hon. Kandeh Yumkella Celebrates Sierra Leone's 62nd Independence Day at Cottage Hospital
Hon. Dr. Kandeh Kolleh Yumkella, on behalf of President Bio and the First Lady, Madam Fatima Bio, visited the Princess Christian Maternity Hospital (PCMH) at Fourah Bay Road to celebrate Sierra Leone's 62nd Independence Day. Accompanied by the Social Welfare Minister, Madam Baindu Dassama, Hon. Yumkella took the opportunity to visit the newly renovated Cottage Hospital and extend a warm welcome to newborn babies.
The PCMH Maternity wing has undergone significant renovations and, in conjunction with new post-graduate training programs, has seen a decrease in the number of caesarian sections and maternal deaths. The hospital's workers expressed enthusiasm about the recent installation of solar power, which was provided by the UK government through FCDO. The solar power project is part of a massive health sector solar electrification program, which is expected to support over 200 more hospitals and PHU's across the country with the help of the World Bank, SE4All, and other donors.
Hon. Yumkella was impressed by the progress made by Dr. Alpha Wurie's team and Dr. Austin Demby's team over the past five years, which has resulted in a continuous decrease in maternal mortality rates. Funding has also been secured for five new mega hospital campuses that will be built over the next two to three years, complete with integrated surgical facilities, training, and housing for healthcare workers.
During his visit to the Cottage Hospital, Hon. Yumkella and the delegation presented gifts to the newborn babies and their mothers, courtesy of the President and First Lady. Hon. Yumkella expressed his sense of responsibility to ensure that the newborns grow up in a safe, healthy, peaceful, and prosperous Sierra Leone, with access to quality education, clean water, and brighter employment prospects.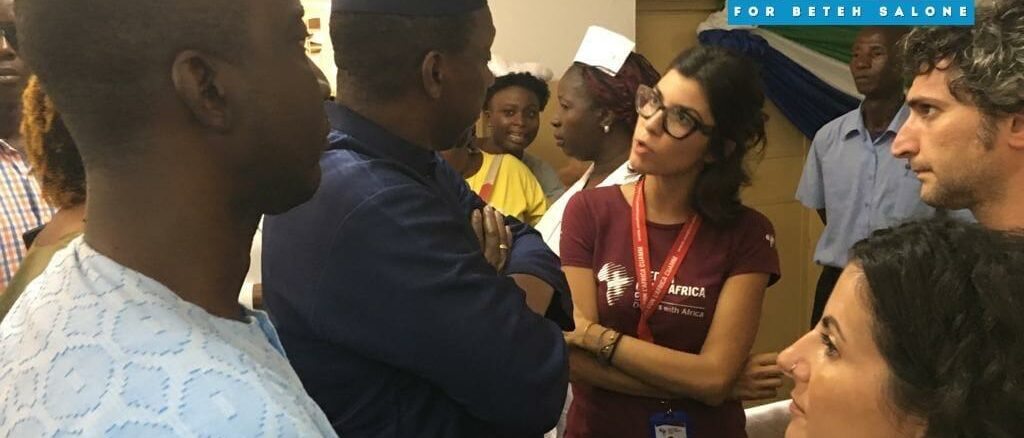 Earlier in the day, Hon. Yumkella attended an interfaith service at State House, where he joined the President in reading the gospel. The Bishop and the Imam focused their sermons on peace and unity, highlighting the importance of creating a peaceful collaborative environment for the babies to grow up in.
Hon. Yumkella concluded his message by extending his wishes to all Sierra Leoneans for a happy Independence Day, adding "Wae We Put Salone fos, Paopa Salone Go Betteh," which translates to "If we put Sierra Leone first, Sierra Leone will be better."