By Elkass Sannoh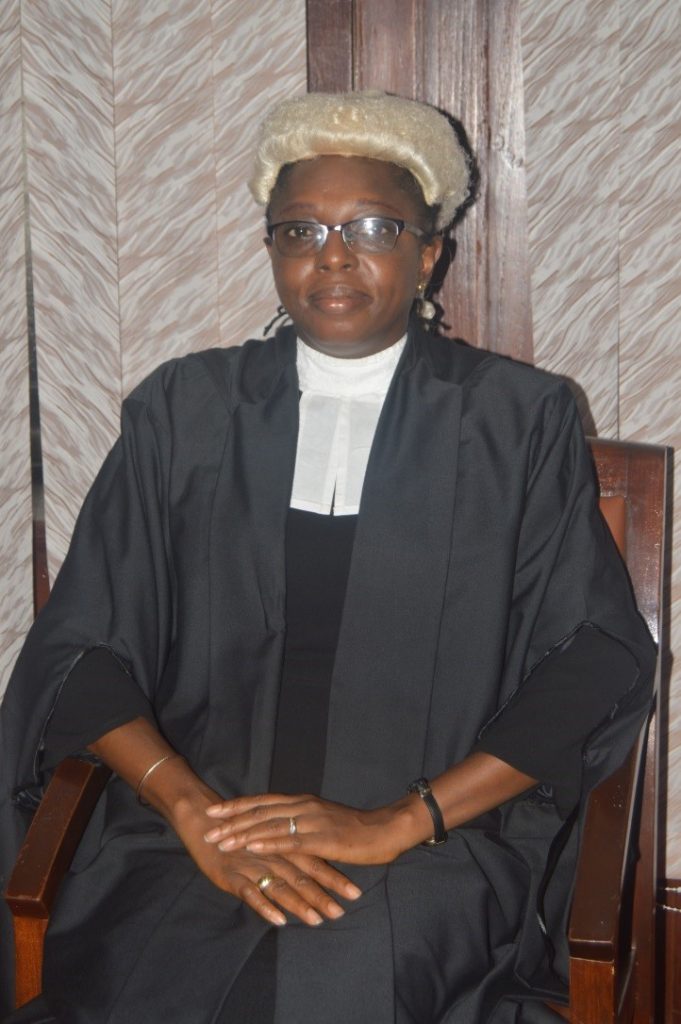 Judiciary of Sierra Leone, Law Courts Building: Justice Jamesina King, presiding on cases at the newly established Sexual Offences Model Court has on Wednesday, 23rd September, 2020 sentenced thirty years (30) old Frank Koroma, residing at Waterloo, to fifteen (15) years imprisonment.
The convict, Frank Koroma, was accused of sexual penetration contrary to Section 19 of the Sexual Offences Act, 2012, Act No. 12 of 2012. The particulars of offences revealed that on the 4th day of April, 2018 at Freetown in the Western Area, sexually penetrated one Elizabeth Kamara (not real name), a 12-year-old pupil.
In his first appearance at the Magistrate Court, a preliminary investigation was conducted and on its conclusion the matter was committed to High Court for trial on 17th May, 2018.
The accused person (Frank Koroma) was arraigned on 20th September, 2018 and he pleaded not guilty to the offence. An application for his trial by Judge alone pursuant to Section 144 (2) of the Criminal Procedure Act, 1965 Act No. 32 of 1965 was granted and the matter proceeded to trial and concluded with written closing addresses and oral submissions by Lawyers V.E.A Kabia for the State and M. S. Kallon for the accused.
In her evidence, Dr. Olabisi Claudius Cole told the Court that she is a Medical Doctor with thirty one (31) years' experience. She identified the complainant who visited her on allegation of Sexual Penetration, adding after examination, "she had no physical injuries but she had a complete rupture of her hymen and there was a whitish discharge on her vagina."
In her judgement, Justice King said she was satisfied that the prosecution had proved its case beyond reasonable doubt. According to her, she found that the accused did sexually penetrate Elizabeth on 4th April, 2018.
"I, therefore, find the accused Frank Koroma who is before this Court guilty and convict him of the offense of Sexual Penetration," said Justice King, adding that, "accused is sentenced to 15 years imprisonment including time already spent in detention."