International organizations, including the World Health Organization and the Center for Disease Control have praised President Julius Maada Bio's response to the COVID-19 pandemic.
In just four years, the Bio government has effectively managed the economy, supported private sector growth, and made investments in human capital, infrastructure, and energy, while promoting human rights and good governance.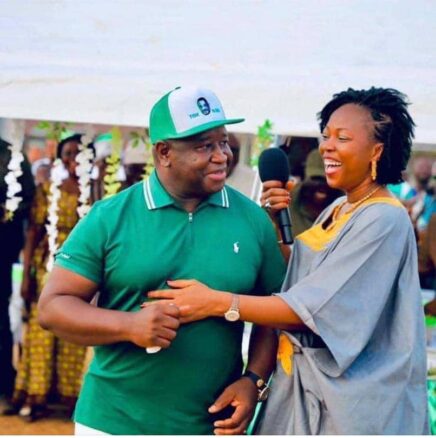 The government has made significant advancements in education, including new school constructions and renovations, increased funding, and free access to quality education and materials for all children. The revamping of vocational education has also had a profound impact.
Healthcare has seen positive change, with increased hiring and training of medical professionals, reduced maternal and child mortality rates, and improved access to healthcare through the rehabilitation of hospitals and community health centers. The introduction of a national ambulance service and innovative health provider services has also made a difference.
Agriculture has experienced growth through increased productivity, implementation of mechanization in all districts, and support for farmers. The expansion of agricultural value chains has also been a priority for the government.
Infrastructure development has been a key focus, with the construction of roads and bridges, including international highways and rural roads, and the building of a new $270 million airport, rehabilitating the national stadium for $40 million, and constructing modern government buildings.
President Bio has also commissioned various infrastructure projects, including the Kono University, a 104-bedroom officers' quarters, and the 30-acre APP-SL petroleum storage tank farm, which will expand storage capacity and ensure fuel availability in the Sierra Leone market.
In conclusion, the government's focus on infrastructure aims to enhance the resilience of the nation and secure a better future for Sierra Leoneans.
By: Anthony Vandy, SLPP Pro On Social Media (Editor's note: This article has been edited for clarity and readability for an online audience)